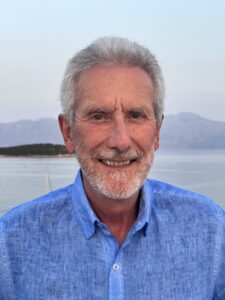 I have a psychotherapy practice working with individuals both in-person and online (the latter with residents from Maryland and DC only).  My focus now is on short-term treatment as I am involved, together with my wife, Deany Laliotis, in providing online EMDR therapy training to licensed therapists, and in managing a national EMDR Disaster Network.
In my many years of clinical work, I have developed expertise in several psychotherapy and relational therapy approaches, particularly EMDR, which I utilize in my work with adult clients of all backgrounds. My work with both individuals and couples draws on multiple skill sets and thousands of hours of clinical experience as both clinician and client, as I have done my own extensive personal therapy while learning these approaches.
I was introduced to EMDR years ago by developer, Dr. Francine Shapiro, and have been very active in the development of this psychotherapy approach for the treatment of PTSD, other anxiety and mood disorders as well as less severe life adjustment problems. In the near future, I hope to begin publishing a series of books for the public based on what I have learned from my clients. Truly, it is from my clients that I have learned much of what I know, and it is their life wisdom, shared with me, which I can share with others.
As we work together, we will quickly come to better understand your principal concerns and difficulties, your strengths, and the ways in which you would like to grow and change. With EMDR, we will address any blocks to happiness and success you have been experiencing and enhance your ability to master the challenges which really matter to you.
Copyright (c) Daniel Merlis, LICSW Created 11/21/05 Updated: 7/7/23